Re-establishing the "BRAND PURPOSE" in the time of uncertain.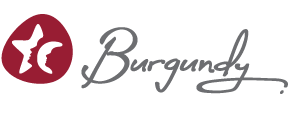 THE WORLD IS IN CRISIS WITH COVID-19 PANDEMIC. But the signs have been there for a long time. But now it is time to take purposeful actions. We are all activists now!
With the growth of technology, businesses and brands wanted to act fast, sold fast and being engaged with people more. But with the pandemic, it was the time we wanted brand and business capitalism to become more responsible. We wanted brands to help the community without any barrier.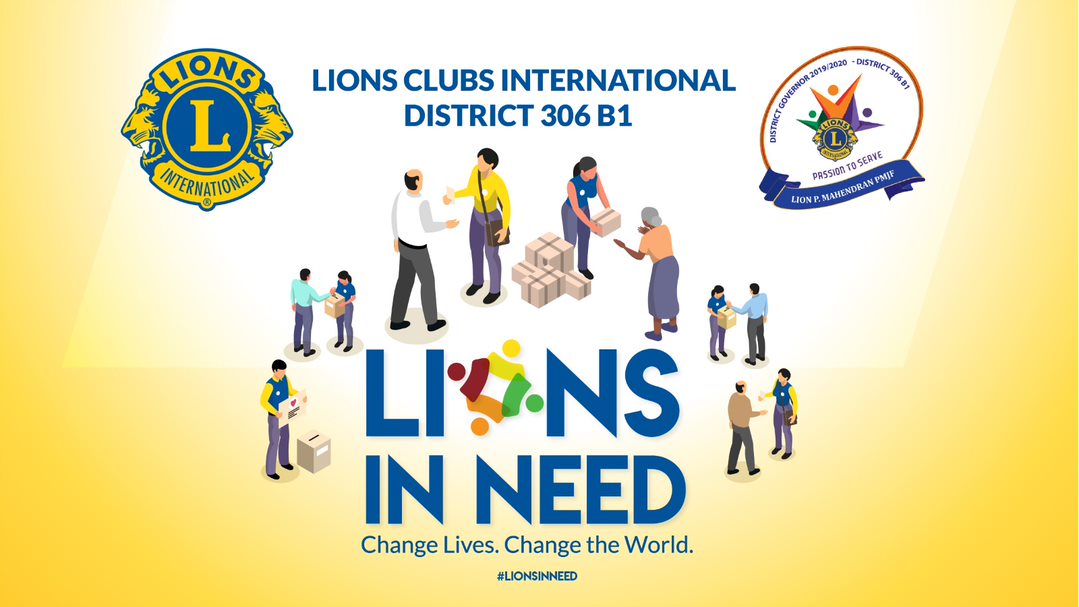 During the pandemic Burgundy, as a brand consulting agency, we combined W.R.Rodrigo & Co., and Lions Clubs International to look into their real purpose. The purpose is no longer just a set of words that sounds pleasing and catchy. The purpose really needs to be driven by the action. We believe, purpose-led businesses are proven to perform better – with the bottom line: purpose drives growth.
Therefore, at Burgundy, we saw purpose as essential. Our remote creative strategists worked hand-in-hand with W.R.Rodrigo & Co., and Lions Clubs International to initiate "Lions-In-Need" Campaign to help affected communities in Sri Lanka. With an effective and precise campaign strategy, we could build a fund of 2.1 million Sri Lankan Rupees within 03 days with the contribution of generous Lions and non-lions as well.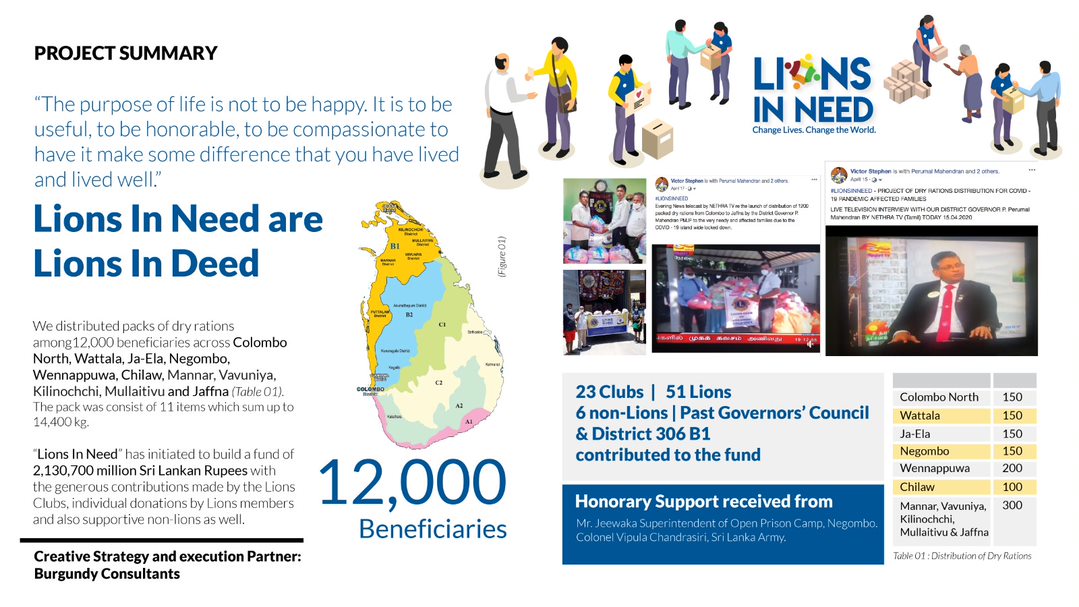 With that, we could help our clients to distribute packs of dry rations among 12,000 beneficiaries across Colombo North, Wattala, Ja-Ela, Negombo, Wennappuwa, Chilaw, Mannar, Vavuniya, Kilinochchi, Mullaitivu and Jaffna. "Lions In Need" got the attention of local media and featured as a community changing agent.
As a result, Rajitha Rodrigo, managing director of W.R.Rodrigo & Co., had won the multiple gold district award for the best brand image building campaign of the year by Lions Clubs International.
We wanted our clients to act responsibly and take leadership to do impactful work, in this time of uncertainty. We got the brands to act. The purpose of brands is to be memorable, honourable and impactful. 
It's not surprising really: we have all experienced the goodness of being responsible.