Business Continuity through a Crisis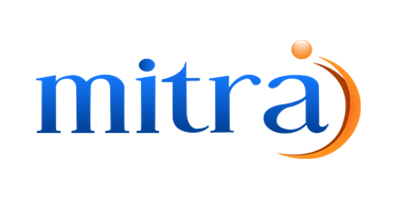 It is during crisis that we discover true leaders that rise to the occasion. Mitra has made the current economic turbulence an opportunity to make the best out of their global team by getting together and taking this battle head-on.
Having the experience of its business span over several continents as well as dealing with overseas clients over many years and engaging with them remotely, Mitra had a head start when the Covid19 crisis hit. As Social distancing was first recommended and then enforced in Sri Lanka, their staff of over 200 were quickly enabled with the working from home facility and they took the baton and ran with it. Mitra has always prided itself in being an Agile driven company with a mature delivery process. This was evident in how quickly they transitioned from having their teams being co-located to now working 100% remotely. Working remotely requires high levels of maturity, discipline, self-drive and accountability. Traits the Leadership had been cultivating in their Delivery, Quality Assurance and Engineering teams.
Mitra has also stepped up to assist its new and existing clients as well as society at large during these volatile times, adapting and Innovating to meet the current needs. Existing clients' deliverables are being supported and have also been equipped with tools, frameworks and new ideas to support their end customers during this crisis. Mitra is also working with its clients to adopt innovative ideas and work through altering roadmaps to align to mid-term and long-term business needs.
With the increase in demand for remote access to even the basic of needs, Mitra has developed several products to meet this demand. Of these, the Dynamedics platform has been developed with Healthcare Specialists in mind. It enables remote and accessible healthcare between healthcare professionals and patients who require it. Mitra LifeEssentials (or MiliE for short) is an e-wallet directly connected to a bank account, integrating through a unique framework to enable the purchase and payments for essential goods and services through a single app. This is also geared towards assisting SMEs, who don't have an online presence, keep their businesses afloat. As working from home has become the need of the hour, Mitra Remote Working will empower small, medium and large businesses continue their day to day activities by guiding them in assisting their staff adjust to the new arrangements while maintaining productivity, choosing the right technologies and tools as well. This service is being offered for free.
Mitra understands that Staff Communication and Employee Engagement are priorities during these pressing times and that while it is important to deliver and grow business, it is critical to reinforce a message of hope, encouragement and the organisation's commitment to its Global Team in the current situation. Teams our keeping their morale high through regular interactions in the "Mitra Workplace", in lieu of physical interactions. These initiatives have ensured business continues as usual with low risk and high productivity, with growth reported in several key accounts during the past few weeks of curfew and lockdown. This is a tremendous achievement that has been credited to the dedicated teams who have demonstrated that they are capable of rising up and leading in these times of crisis.