CMS Continues to 100% operate despite COVID-19, supporting critical business operations of our EU & US clients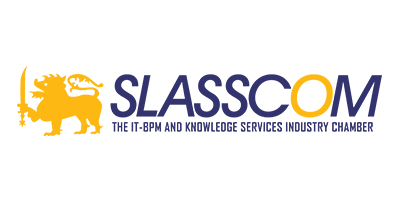 Our clients in already locked down & seriously affected countries such as Belgium, Netherlands, France and USA are relieved by the fact that, CMS is fully operational supporting their critical IT operations.
For the last 23 years, CMS (www.cms.lk) have been providing bespoke remote IT teams to SME clients in Europe and USA. Instead of a project-based approach, CMS focuses on establishing long term dedicated remote teams which is a better solution for the skills shortage in EU & US.
As an ISO/IEC-27001 certified organization supporting critical business operations of our clients, BCP (Business Continuity Planning) have been always a top priority for us. With prior BCP drills and WFH ready workforce, switching to 100% WFH during the COVID-19 pandemic was a smooth & seamless step for us. This ensured safety of our staff as well as business continuity for our clients, both which are of paramount importance to us.
As the pandemic is enveloping the world, continued business operations mean that the impact on economies would be reduced, including our local economy in Sri Lanka. All our clients have a high trust in CMS which has withstood operations during many local calamities including Asian Tsunami & Easter Sunday bombings in Sri Lanka. This resiliency & adaptability comes with the experience and prior preparations together with the stability of our affiliate partner companies in Belgium. We're glad to share that our productivity levels & deliveries are not affected due to the situation. In fact, as One of our employee blogs, it has even increased for their team. https://medium.com/@malakasilva/our-team-ismore-productive-during-the-coronavirus-outbreak-36fe466fb354
Just as relying on supply chains from China crippled the global manufacturing, relying on the sole offshoring capabilities of One country possess a huge risk for the global IT industry. So, it's worthwhile to always look at diversifying your offshore teams. Sri Lanka dubbed as the "Island of Ingenuity" is an island with an IT workforce growing 20% YoY. Sri Lanka has been awarded the "Destination of the Year Award 2019" by Global Sourcing Association Awards, UK and One of the top dozens of countries in AT Kearney Global Services Location list for the last couple of years. Sri Lanka has been chosen as an alternative offshore tech hub by many global companies in US & EU (including some of our clients), where they already have tech centers in India. This geographical redundancy works well since both Sri Lanka and India share the same time zone. You could read more about this at https://www.cms.lk/corona-viruscovid-19-it-industry/
As a SLASSCOM member, we're glad that SLASSCOM has always taken the forefront during the times of crisis to share industry experience with other member companies. We wish everyone good health and hope that we would overcome the situation soon. Talk to us at www.cms.lk about building your own bespoke remote team. We could help you with our 23 years of experience providing offshore Sri Lankan IT teams to EU & US.