Remote Working, Automation, and Digital Transformation to Prop Up the Economy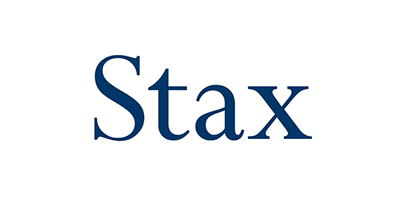 As the coronavirus threatens to bring economies and industries to a standstill, it is pivotal for businesses to respond, not with mere hope that the pandemic will quickly cease, but with rapidness to adapt by adjusting business models and leveraging technology to ensure their survival.
"It is not the strongest of the species that survive, nor the most intelligent, but the ones most responsive to change."
– Charles Darwin
The global management consulting firm Stax's Center of Excellence in Colombo has taken a dedicated stance on continuing to contribute to the economy despite the crisis. Having switched to a 100% remote working model over the span of a single weekend utilizing virtual networks, cloud technology, and team collaboration software, Stax Colombo's employees are continuing to support their American colleagues, as well as their global clients.
By relying on and receiving support from Colombo's cross-functional teams of specialized consultants and technical specialists such as data scientists, all of Stax's offices have been able to smoothly deliver on due diligence and value creation assignments for their private equity clients worldwide. As these projects involve the turnaround of companies and the betterment of their value propositions, they are by nature, essential to safeguarding the stability of the global economy.
Furthermore, the company is currently building and rapidly updating a large structured repository of economic, behavioral, and COVID indicators. Presented within a sandbox environment and paired with modelling frameworks, the company's Private Equity and corporate clients can tap into the repository to better understand the impact of the pandemic on countries and industries. It can also be used to determine possible scenarios of economic rebound, and plan around an uncertain future to prepare for a new normal.
In Sri Lanka, Stax Colombo's digital transformation work with its local clients has been paramount. As the world heads towards digital centricity, technology is not only a means of obtaining a competitive advantage but also a means of establishing resilience during trying times. Through Stax's projects on digital strategies, implementations, and change management, the company has provided Sri Lankan conglomerates and enterprises the skillset, mindset and toolset to adapt and has thus contributed to the strengthening of the Sri Lankan economy to withstand shocks and continue on, business as usual.
Times of crises lead to emotional turmoil which is detrimental to knowledge workers as focused thinking time is crucial to high-quality delivery. As a Center of Excellence, Stax Colombo proactively used machine learning, automation software, and algorithms to build tools and solutions capable of handling time-consuming tasks to a high degree of accuracy. Time saved through automation has lessened the emotional strain, on Stax's global team, of balancing remote work and life during a pandemic. As a by-product, the team can now use their invaluable time to focus on the more important human elements of business problems rather than technical issues.
Human ingenuity dictates that the Coronavirus isn't here to stay. It is very likely a blip on our radar, but a challenging one to overcome, nonetheless. As companies like Stax move towards the new norms defined by these crises, it is the onus of every business leader to safeguard their employees' livelihoods and the greater well-being of the economy. After all, resilience and adaptability have always spelled prolonged success.