WHY A LEADING GLOBAL INFORMATION SERVICES COMPANY TURNED TO RR DONNELLEY TO AUTOMATE ITS BUSINESS PROCESSES
GLOBAL GIANTS AND MANUAL PROCESSES ARE
NOT A GOOD FIT!
RR Donnelley (RRD) was tasked with building a transformative solution for a key client – a multi-billion dollar global information services company headquartered in Mainland Europe with operations in 40 countries. The client primarily focused on providing data and analytical tools to businesses to manage credit risk, prevent fraud, target marketing offers, and automate decision-making. It was listed on the London Stock Exchange, and in 2016, was named one of the "World's Most Innovative Companies" by Forbes Magazine for the third year running.
Despite its achievements however, the company struggled with manual businesses processes. The issue was specifically around processing data from the U.K.'s annual accounts, annual returns, and new incorporation statements within tight timeframes. With an annual workload of approximately 6.4 million statements, agents needed to eyeball information and manually enter up to 180 data points into a specific template, with high repetition, turnaround times, and large volumes being key challenges. To add to this, the process experienced high seasonal variance, leading to failures in meeting on-time delivery during periods of high demand and under-utilized staff during off-peak seasons.
Doing Business in Sri Lanka Information Memorandum
Download our comprehensive information memorandum for details on Sri Lanka's advantages and opportunities for investors and prospective clients of Sri Lankan ICT/BPM companies.
"Following the implementation of the solution, the client registered a 30-87% reduction in total manual effort, leading to a totalized annual saving equaling approximately $530,000."
LEVERAGING TECHNOLOGY AND LEAN PRINCIPLES TO DRIVE BUSINESS TRANSFORMATION
RRD's solution was primarily focused around leveraging technology and lean principles to address key issues around improving overall efficiency of the team, quality improvements, reducing operational costs, and improving operational capacity.
In order to address these issues, RRD developed an automated application (RPA solution) that was deployed in a phased manner based on the complexity of the document format. The first phase targeted annual returns, the second phase targeted new incorporation, and the final phase targeted annual accounts. The solution leveraged RPA BOTs that initially categorized jobs and source data from already available sources, helping eliminate re-work. Where data capture was required, the BOTs captured information from specific scans by utilizing intelligent OCR, with human agents only being required to check the exceptions.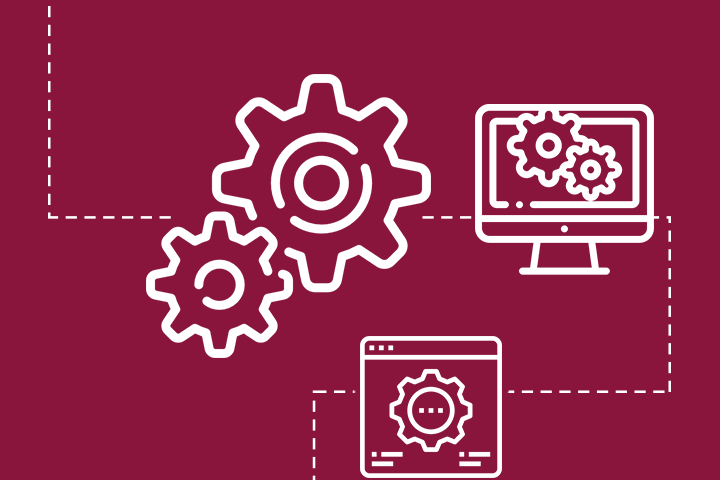 INNOVATION THROUGH COLLABORATION
Prior to developing the solution, RRD's leadership team had to consider many vital factors. To begin with, significant process knowledge was required, driven by the high complexity of the project and the fact that system applications from several key stakeholders (including the U.K. Companies House and clients) were required. To add to this, compliance was a significant issue given that the client was in an industry strictly regulated by U.K.'s financial control authorities. Finally, the solution had to be technology-driven and required continuous improvement as it was based on lean principles.
In order to tackle these complexities, RRD brought together specific skill sets in these knowledge areas. Firstly, the entire value chain was subject to a lean review which helped the team to understand non-value adding steps within the value chain, with RPA experts stepping in to automate these components. Additionally, process experts contributed to the initiative with their process knowledge, while compliance experts ensured that all applicable compliance was met. A project manager was put in place to ensure timely and accurate delivery.
VERY REAL RESULTS!
Following the implementation of the solution, the client registered a 30-87% reduction in total manual effort, leading to a totalized annual saving equaling approximately $530,000. In addition to this, the reduction of manual work created excess capacity within the operations team, allowing the client to perform additional operational processes that improved the overall productivity of the organization.
The benefits did not stop there. The solution was also able to manage weekly, monthly, and seasonal variations without significant increases in resources. Under-utilization of staff during off-peak periods reduced significantly, while the client was able to ensure 100% on-time delivery during the busiest times of the year. Finally, RRD shared a decade-old partnership with the client, and this transformative solution only helped further strengthen existing ties!
This content has been produced within the framework of the EU-Sri Lanka Trade Related Assurance Project, funded by the European Union and implemented by ITC and UNIDO in partnership with the Government of Sri Lanka.