Starting Local, Going Global—The Moody's Analytics Story
Moody's Analytics—Powering Global Finance
Based in Sri Lanka, Moody's Analytics Knowledge Services (MA Knowledge Services) specializes in providing analytical solutions for global investment banks, asset management firms, consulting companies, and corporates, and plays an essential role in maintaining Moody's international reputation as one of the most innovative firms in the Fortune 500 list.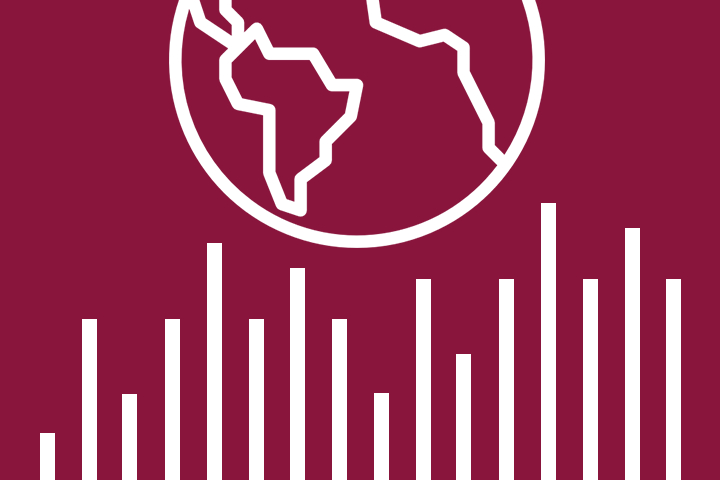 Doing Business in Sri Lanka Information Memorandum
Download our comprehensive information memorandum for details on Sri Lanka's advantages and opportunities for investors and prospective clients of Sri Lankan ICT/BPM companies.
100X growth in knowledge over a decade
Opening it's doors as Amba Research in 2003, four managing directors of bulge-bracket investment banks started business with just 10 analysts on board. A year later, the firm expanded to 50 analysts, who supported a portfolio of 10 global investment banks and asset management firms. By the end of 2013, that number had increased to 1,000 analysts. The Moody's Corporation acquired Amba Research in 2013 and consolidated it with its earlier-acquired Copal Partners, resulting in its next moniker, Copal Amba. Today, the firm is known as Moody's Analytics Knowledge Services, with over 2,000 analysts based in delivery centers in Sri Lanka, India, China, and Costa Rica.
"When we began operations here, Sri Lanka's high availability of chartered financial analysts (CFAs) and UK-qualified accountants familiar with the global IFRS framework gave us an advantage. Sri Lanka was also more open than other countries in the region to global accounting training programmes like CIMA and ACCA. This means we can find more globally qualified accountants. Sure, we can't compete in terms of scale like other countries in the region, but Sri Lanka provides unique strengths."
—Chanakya Dissanayake, Country Head, MA Knowledge Services
The Sri Lankan Advantage
"Colombo itself is a cosmopolitan location" states Chanakya Dissanayake, Country Head of MA Knowledge Services. "As a firm, we have uniform standards that ensure service excellence, but in Colombo, we have a unique advantage, because, for centuries, Colombo has had a forward-thinking stance. We have a colonial history with Europe since the 15th century. This means Sri Lankans are already exposed to many cultures, giving us a talent pool that is culturally acclimatized." Moody's was quick to understand and utilize these unique strengths, enabling the nation's global mindset to continue driving innovation and analytical thinking.
Sri Lanka has always produced skilled analysts and analytical thinkers, but the island's real strength lies in its ability to complement deep thought with specialized output; Sri Lanka quantifies analytical skill by producing a large number of graduates in Economics, Finance, and Computer Science. Leading global investment firms like Goldman Sachs and consultancy firms including the Boston Consulting Group have had Lankans in senior positions on their staff, owing to the island's ingenious analytical prowess.
Fostering local expertise
MA Knowledge Services has longstanding partnerships with top Sri Lankan universities such as the University of Colombo and the University of Kelaniya by way of well-structured knowledge-sharing programmes.
Recently, MA Knowledge Services entered a memorandum of understanding with the University of Sri Jayewardenepura. The partnership involves MA Knowledge Services delivering a series of specialist training sessions in equity and fixed income research to university students and Finance Department faculty members to share global best practices in investment research.
The company maintains a heavy focus on industry-academic partnerships with top Sri Lankan universities, with the mutual objective of making young Sri Lankan graduates globally competitive. This strong focus on people and skills development has continued to drive Moody's successful narrative in Sri Lanka.
This content has been produced within the framework of the EU-Sri Lanka Trade Related Assurance Project, funded by the European Union and implemented by ITC and UNIDO in partnership with the Government of Sri Lanka.