A full suite of World-class AI Solutions Enlarging Innovations led business success
We are a specialized machine vision company and one of Sri Lanka's largest employer in the IT industry. We will be inspiring the next generation, improving lives, changing the future and being a life-line for progress.
The Innovator & country's Biggest IT Exporter
With the clear intent to become Sri Lanka's leading IT solutions provider, Orel IT has grown exponentially from being a two-person outfit in 2010, to becoming a cross-continental operation involving 4,500 plus individuals today. With the company uniting behind a shared vision of relentless innovation, strategic thinking and fresh ideas, Orel IT continues to establish partnerships both locally and globally in expanding its offering to meet highly specific yet diverse customer requirements.
As the nation's largest IT solutions provider, Orel IT has made its mark industry-wide as a forward-looking IT services provider in areas as diverse as AI and Machine Learning, BPO and KPO, Research and Development & Mobile and Software Development. Through the framework of AI & Machine Learning, or standard IT project delivery, Orel IT offers both conventional and non-traditional IT solutions that power some of the world's top businesses. 
Orel IT has gained recognition as a progressive AI and machine learning partner, renowned for its versatile data training capabilities that enable real-world application across the globe — from autonomous driving, wearable assistive to drone-based agriculture innovations.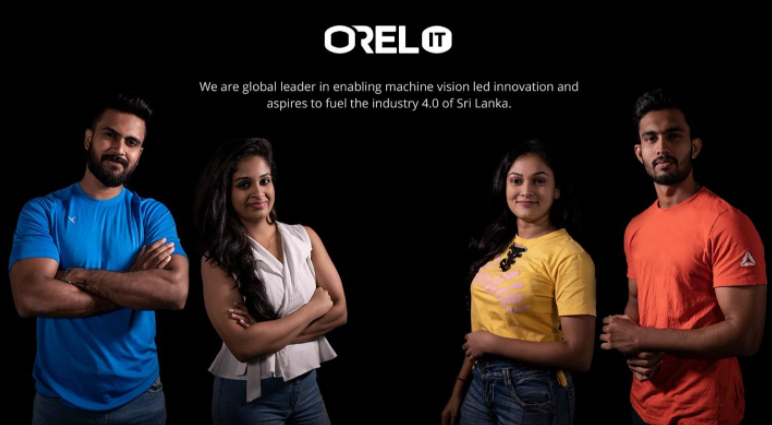 Our R&D unit has guided our diverse efforts across AI vision solutions that harness text-to-speech and face recognition capabilities in wearable assistive technology for individuals who are partially or totally visually impaired; Agritech initiatives such as Orel IT's AI agriculture assistant, affording farmers high-quality intelligence and insight in crop optimization, management of farming operations, and agribusiness decisions; as well as smart building management, home automation, and work space automation systems that enable streamlined operations, greater business value and a higher quality of life for people.
Orel IT is parallelly engaged in high-level R&D in developing automated unmanned shopping experiences, facial expression recognition technology, and sales force automation solutions, in transforming the very manner in which we live, perceive, and interact with one another.
Orel IT provides customized services for an advanced autonomous driving system. Autonomous driving has now scaled up with multiple cameras & sensors combined with AI & Machine learning to perform a real time driving experience in order to execute driving functionalities such as auto driving, auto brake, and human and traffic signal detection etc.
Our AI vision solution involves the development and manufacture of wearable assistive technology solutions that utilizes artificial intelligence to help visually impaired people to hear any text appearing on any surface, recognize the faces of people in their lives and identify supermarket products and money notes. When the user points a finger at text to read or at an item that they want to identify, the device discreetly relays the relevant information to the wearer via a small personal speaker. The AI vision solution powered by Orel IT has developed the process of  mapping the images of people, products, money notes and other aspects in the software.  
We have also provided project assistance in the sector of  AI agriculture, which provides intelligence to farmers, assisting them to optimize their crops and cultivation. From agronomic and business decisions, to the management of farming operations, the solution provides farmers with the most advanced data and intelligence network in Agtech, enabling them to predict their harvest, and helping them to focus on optimizing their produce.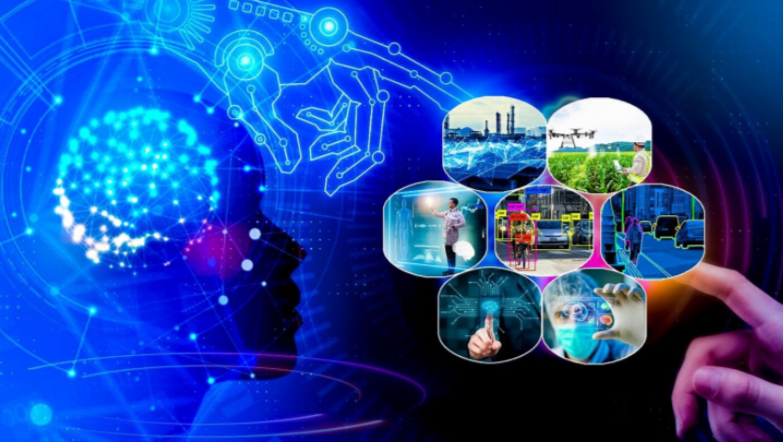 We are in different vast 13 sectors in Researching & Development of solutions, we are supporting high tech technologies to resolve areas in AI machine learning in, data annotation and AI full-fledged innovations such as medical, manufacturing, transportation & so on. We have expertise in solutions related to Health & Medicine sector, example; identification of cancer cells or predicting early signs of symptoms which is pre medic diagnosis that ease the medical doctor's role of work in the future. Also we are into technological supported system devises and services, such as solutions which identifying defects of products. 
We are working on Face Recognition Technology in order to help the human to increase the standard of living. Human Face expression recognition is one of the most powerful and challenging tasks in social communication. We are working on a research to design an algorithm to review facial expressions to determine the status of an individual. This system will recognize human expressions via recognition technology and determine the output, and been designed to help both the employee and the employer to improve their overall efficiency. Orel IT has improving at such a rapid rate that it even astounds experts in the field. This raises an interesting prospect, in that machines may soon become better at recognizing micro expressions than humans.
"The culture and work environment at Orel IT ensures not only that projects are delivered to a superior standard, but also allows for the progression of individuals within and beyond the work setting. We Dedicate time and resources to your key business, while Orel IT expertly handles end-to-end business and knowledge support. We give more to LIFE,Leading expertise in AI Machine Learning and beyond."
Upendra Pieris – Vice President Orel IT
At Orel IT, we envision a smart future, encouraging smart lifestyles for individuals, homes and industries, built and powered by state-of-the-art AI systems which would enhance quality of life, empower growth and drive efficiency.
Doing Business in Sri Lanka Information Memorandum
Download our comprehensive information memorandum for details on Sri Lanka's advantages and opportunities for investors and prospective clients of Sri Lankan ICT/BPM companies.
A Closer Look at Orel IT
Orel IT the Largest Exporter in Sri Lanka Shaping Industry 4.0 in Sri Lanka pioneering machine vision-driven life, business, and industry solutions.
As the nation's largest IT solutions provider, Orel IT has made its mark industry wide as a forward looking IT services provider in diverse areas.   Through the framework of BPO and KPO, or standard IT project delivery, Ore IT offers both conventional and non-traditional IT solutions that power some of the top businesses. 
Our narrative so far closely shapes what we are today and influences our continuing transformation. The name Orel IT is synonymous with groundbreaking IT innovation in Sri Lanka, with an equally strong reputation globally. A fully owned subsidiary of the Orel Corporation, we are recognized industry wide as the country's largest IT solutions provider. The pioneering firm is now extended to several thousand employees covering 5 branch offices around the country. While drawing on the strengths of its long standing successful business roots, Orel IT has gone onto revolutionize the IT landscape across the globe in a meaningful and impactful way. 
The Orel IT approach is distinguished by an unwavering focus on remaining client centered throughout the process, right from the requirement analysis stage through to delivery and upkeep thereafter. Parallelly, the knowledge based environment that we actively cultivate helps empower our teams to pursue passion for innovation in process and solutions.
Orel IT's portfolio of solutions is diverse yet precise, with a keen focus on addressing the real world, industrial as well as commercial concerns of clients worldwide. Orel IT reserves the distinction of being the only local corporate to offer a wide ranging set of IT-based solutions including knowledge and business process outsourcing (KPO and BPO services); professional IT services plus customer care support; mobile and software development; research and development; and AI and machine learning.
This content has been produced within the framework of the EU-Sri Lanka Trade Related Assurance Project, funded by the European Union and implemented by ITC and UNIDO in partnership with the Government of Sri Lanka.